Attention Balance Sufferers! Free Balance Workshop
"Learn to Manage Balance and Dizziness Without Medications"
Thursday, Mar 21st
6:00 PM
111 W. North Street Portland, Indiana 47371
Enter Your Info Below To Register For The Workshop

We value your privacy and would never spam you
THIS FREE WORKSHOP  IS FOR YOU IF:
1

You've missed work due to balance or dizziness

2

You've missed out on family vacation or activities you love because you have a fear of falling

3

You've found yourself worrying more about your balance and dizziness rather than living your life.

4

You've TRIED EVERYTHING and just want to get back to normal.
What Do Others Have To Say About The Balance Workshop?
""My name is Rogers D. I am 81 years young, 6' 3" tall and when I stand up, I am like a big ole tree! After stumbling to get on the scales every morning, and due to my fear of being bumped in crowds (due to fear of falling) I knew it was time have my balance assessed. So I began the balance program with the Adams Physical Therapy team and they started to help me right away. The work they did to strengthen my legs, hip and core really gave me confidence when I was walking, even in crowds. They also worked with me on a number of upper body and head routines. These began to help in a slow and steady way. It has taken time, but I can now step on the scales on the 1st try without weaving!" "The Adams Physical Therapy Balance program DEFINITELY works!" Rogers D."
Rogers D.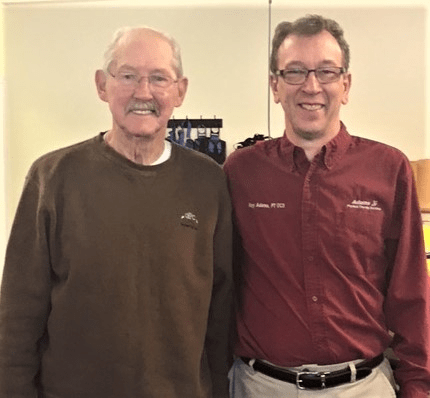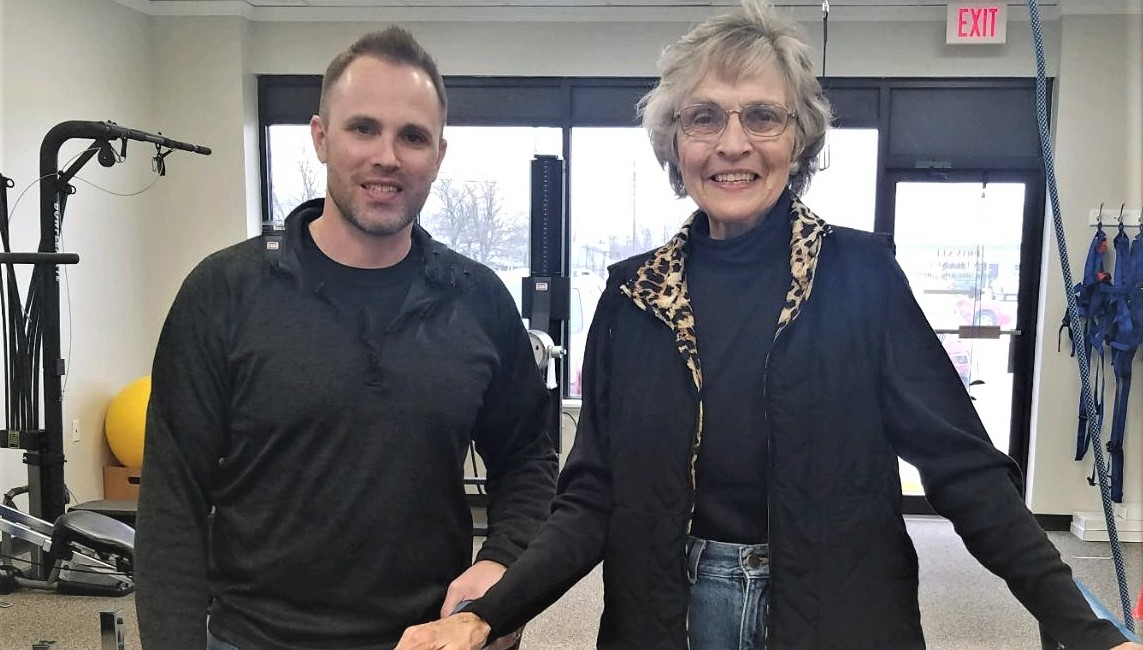 "I am very satisfied with the care I received at Adams Physical Therapy Services. The staff are great and my balance has improved. I feel much steadier on my feet and have not had a fall episode since starting therapy. The staff never asked me to do something that was not able to do. They paid attention to my concerns and worries and addressed them during my treatments. I would recommend the services of Adams Physical Therapy to anyone!" Rebecca E.
Rebecca E.
"I had been in the hospital for a week and when I had the MRI, and had been informed that I suffered a light stroke. My balance was off and I could not walk without assistance. The hospital staff suggested Adams Physical Therapy Services and I am so glad I was referred. I can now walk and even go up and down stairs without assistance. Thank you Adams Physical Therapy for helping me!" Iris P.
Iris P.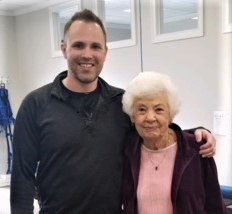 We have limited spots available and space will fill up fast, so register now to avoid missing out.
Enter Your Info Below To Register For The Workshop

We value your privacy and would never spam you